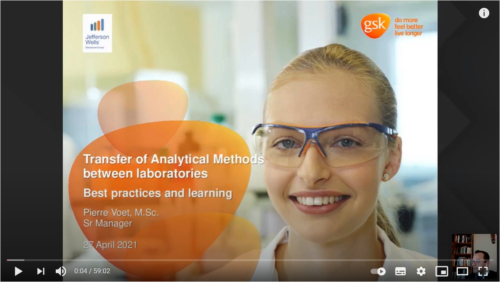 Jefferson Wells Belgium organized this Webinar where we passed through the different steps used at GSK Vaccines to transfer analytical methods from one laboratory to another one within the company network.
We passed through the different tasks required and will cover the test classification and the way to determine the transfer criteria and document these transfers.
Pierre Voet, M.Sc., the key speaker of this event has 36 years of experience at GSK Vaccines and he spent his last 10 years more specifically on the transfer of analytical tests between GSK Vaccines sites.