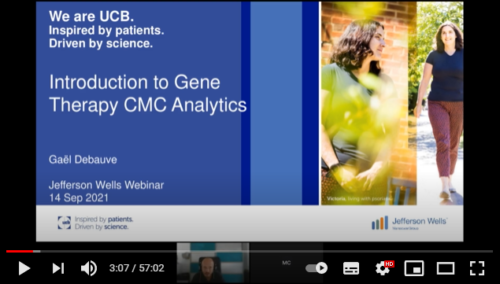 Jefferson Wells Belgium presents you the video podcast of the Webinar related to gene therapy.
The key speaker of the event was Gaël Debauve, Ph.D. Head of Gene Therapy CMC Analytics, UCB.
The objective of the presentation was to introduce gene therapy and in particular the therapeutic strategies related to the use of viral vectors.